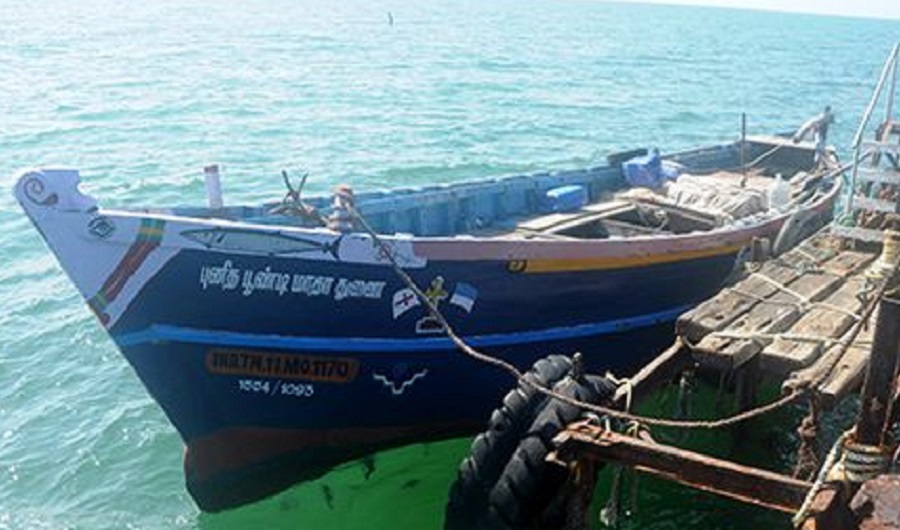 The Sri Lanka Navy detained a foreign vessel near Talaimannar with hashish worth Rs. 92 million.
According to the Navy, the boat was detained in the sea area of Sand Dunes, Talaimannar today (05th April 2023) with approximately 92kg of hashish.
The operation also led to the arrest of 03 foreigners, suspected to be Indians.
The Navy said that it remains constantly vigilant and conducts regular operations to prevent the influx of drugs into the country.
The drugs were found in 95 packages in 03 sacks on the foreign dhow.
The suspects together with drugs and the dhow were handed over to the Talaimannar Police. (Colombo Gazette)