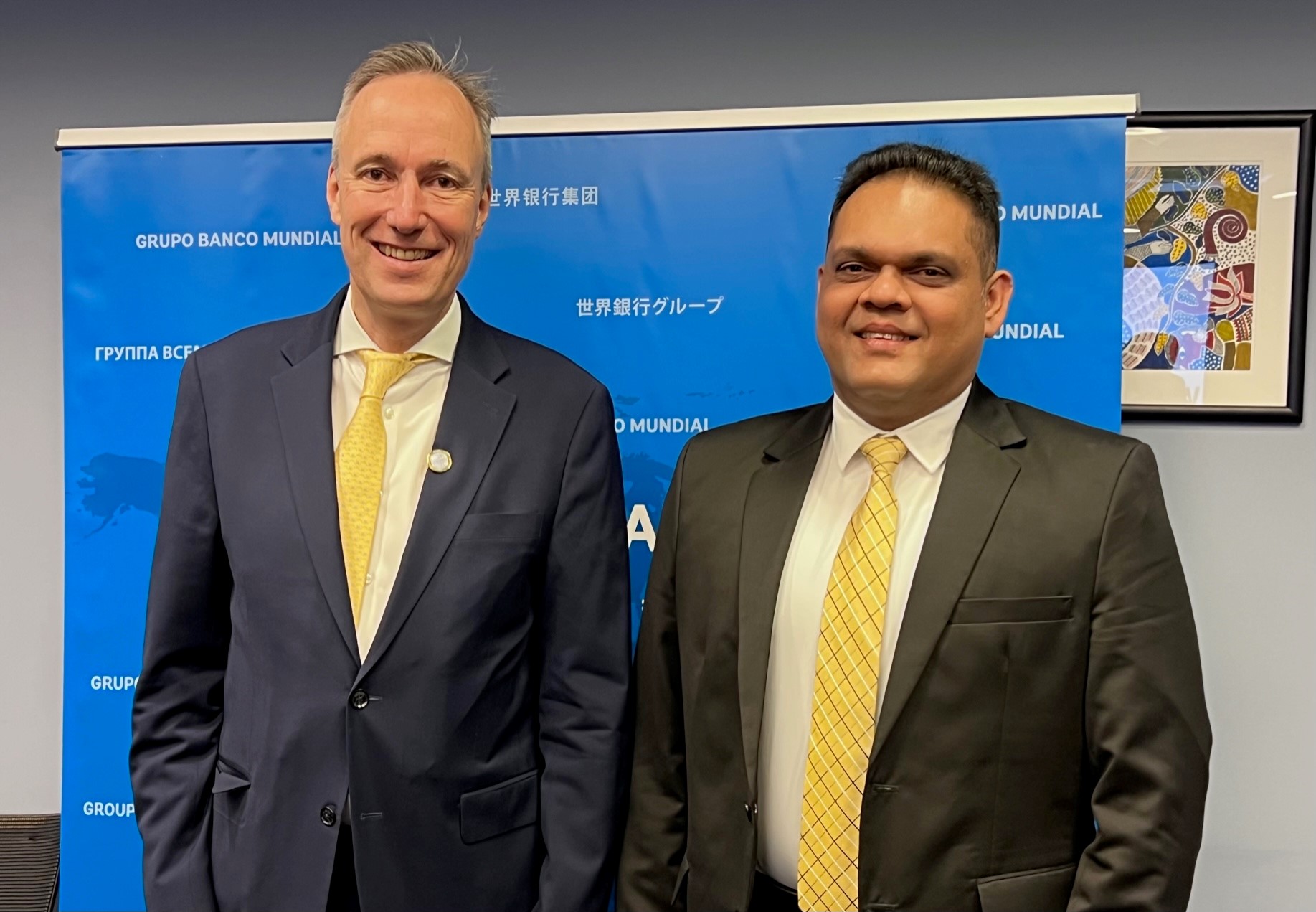 The World Bank called for increased transparency for reforms to succeed in Sri Lanka.
World Bank Vice President for South Asia, Martin Raiser said that he had a productive meeting with State Minister of Finance Shehan Semasinghe in Washington.
Central Bank Governor Nandalal Weerasinghe also attended the meeting.
"Glad to see progress on fiscal, financial and economic governance reforms. For full recovery, efforts need to go further and the World Bank Group will support with ideas and financing," Raiser tweeted.
He said that increased transparency is key for reforms to succeed, including the critical social protection reform that aims to protect vulnerable people.
Raiser said that they also discussed development of renewable energy and digital economy, and supporting export-oriented small and medium businesses. (Colombo Gazette)