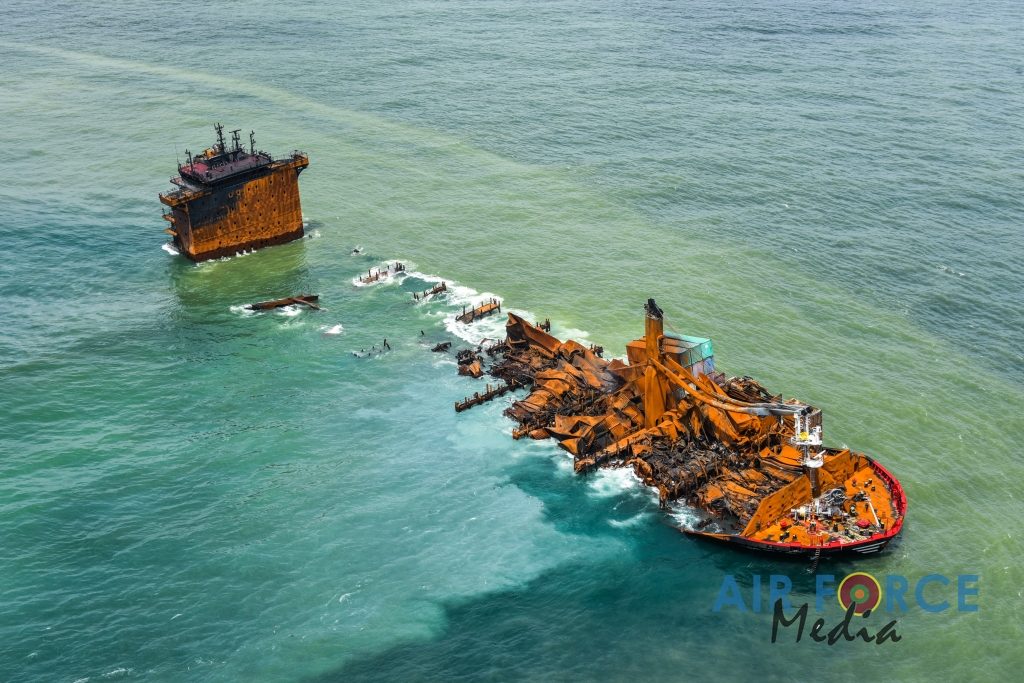 A case has been filed in Singapore over the X-Press Pearl incident, the President's Media Division (PMD) said.
The Attorney General (AG) filed the claim in the High Court of Singapore over the X-Press Pearl incident involving six defendants.
A case conference hearing took place on 15th May and the next hearing is scheduled for June, PMD said.
The AG's department is considering transferring the case to the Singapore International Commercial Court (SICC) based on SICC's rules and litigation is being managed by a Singaporean law firm approved by the Cabinet to represent the Sri Lankan Government.
X-Press Pearl was a Singapore-registered container ship which caught fire off the coast of Colombo, in May 2021.
The vessel was engulfed in flames by 27 May 2021 and declared a total loss. It was still afloat, and the fire was thought to be under control by Sri Lankan firefighters by the late hours of 27 May 2021.
After burning for 12 days, the vessel sank on 2 June as it was being towed to deeper waters.
The incident was deemed the worst marine ecological disaster in Sri Lankan history for the chemical products that spilled.
As of 15 June 2021, about 40 dead turtles were reported to have washed up on the shore. In addition to turtles, many species of fish, whales, and at least six dolphins also washed up with multiple burn marks. (Colombo Gazette)