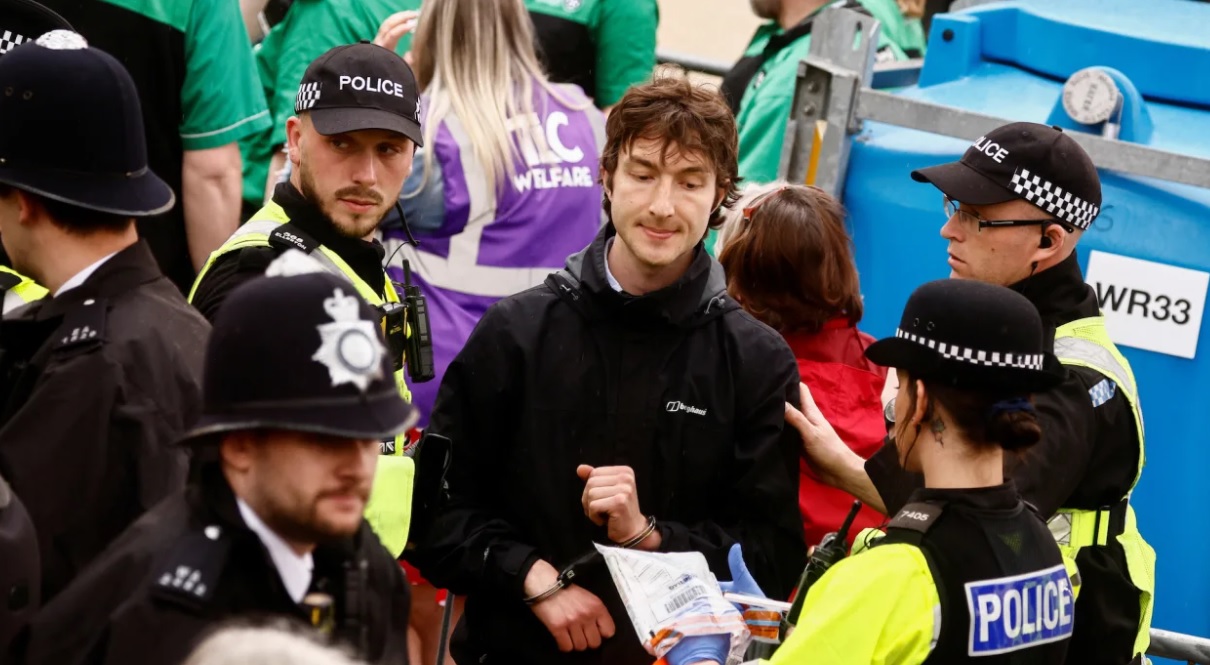 By Easwaran Rutnam
The UK's Metropolitan Police arrested 52 people over alleged attempts to disrupt the coronation ceremony of King Charles.
Issuing a statement, the Metropolitan Police said that a "significant Police operation" was launched after they received information that protesters were determined to disrupt the coronation procession.
This included information that individuals would attempt to deface public monuments with paint, breach barriers and disrupt the official movements.
"Earlier this week we said our tolerance for any disruption, whether through protest or otherwise, will be low and that we would deal robustly with anyone intent on undermining the celebration," the Metropolitan Police said.
A total of 52 arrests had been made today (Saturday) for offences including affray, public order offences, breach of the peace and conspiracy to cause a public nuisance.
"We absolutely understand public concern following the arrests we made this morning. Protest is lawful and it can be disruptive. We have policed numerous protests without intervention in the build-up to the Coronation, and during it. Our duty is to do so in a proportionate manner in line with relevant legislation. We also have a duty to intervene when protest becomes criminal and may cause serious disruption. This depends on the context. The coronation is a once in a generation event and that is a key consideration in our assessment," Commander Karen Findlay, who is leading the operation, said.
Findlay also said that a protest involving large numbers had gone ahead today with Police knowledge and no intervention.