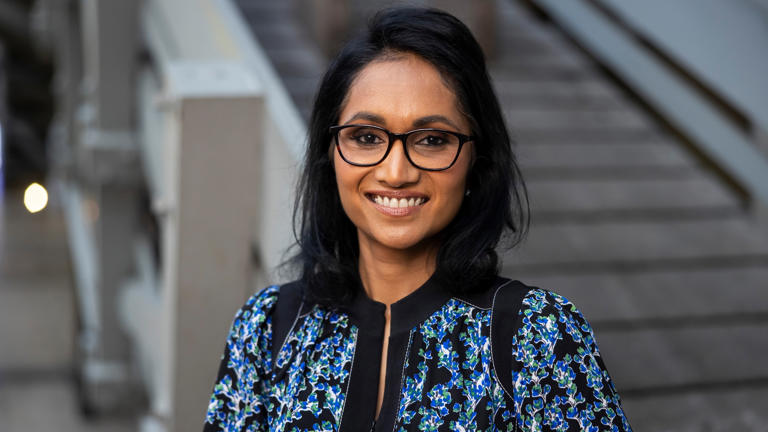 A daughter of Sri Lankan immigrants has won Australia's biggest literary prize, the Miles Franklin Literary Award.
Australian-Tamil lawyer Shankari Chandran won the $60, 000 prestigious Miles Franklin Literary Award for her novel, "Chai Time at Cinnamon Gardens".
The award was announced at a ceremony at The Ovolo Hotel in Sydney on Tuesday.
"It's such an honour to win the Miles Franklin Literary Award, honestly, I'm still in shock. To be recognised among my Australian writing peers in this way is extraordinary. It means so much to me that 'Chai Time at Cinnamon Gardens', a novel that explores what it means to 'be Australian', has been recognised in this way, " Chandran said in a statement.
Set in a Western Sydney suburb, the novel follows the lives of residents at an aged care facility run by a Sri Lankan native who fled the country in the eighties to escape civil war.
In the process, it explores themes of war, genocide, racism, family, love, as well as friendship.
Praising Chandran's novel, the judges said in a joint statement: "It treads carefully on contested historical claims, reminding us that horrors forgotten are horrors bound to be repeated, and that the reclamation and retelling of history cannot be undertaken without listening to the story-tellers amongst us.
"With enormous skill Chandran recounts a solemn history, largely through a cast of squabbling, endearing elders, and invites us to open our hearts and minds: 'If you read the literature of a country…you will understand it; you will fall in love with it'."
The 2023 judging panel comprised of author and literary critic, Bernadette Brennan; literary scholar and translator, Mridula Nath Chakraborty; book critic, James Ley; NSW Mitchell Librarian and Chair, Richard Neville; and author and editor, Elfie Shiosaki.
Chandran's parents, both doctors, fled Sri Lanka as the country stood on the precipice of civil war, first to the UK where the author was born, then to Australia three years later, The Guardian reported.
She grew up in suburban Canberra, in constant dialogue with herself about where she fitted in and the terms under which acceptance was granted, the report said.
Chandran has spent two decades working as a lawyer in the social justice field, on national and international program design and delivery, according to her website bio.
She continues her work in social impact for an Australian national retailer, and is based in Sydney.
Her unpublished political thriller, "Unfinished Business", will be published as an Audible Original in 2024. (IANS / Colombo Gazette)