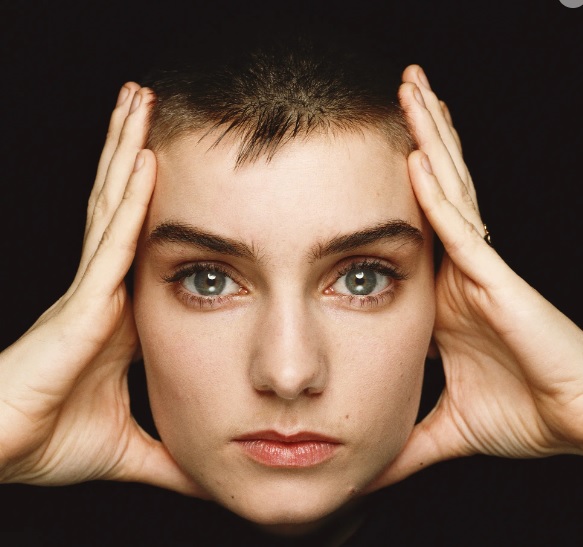 Irish singer-songwriter Sinéad O'Connor, who became a superstar in her mid-20s, has died at 56.
"It is with great sadness that we announce the passing of our beloved Sinéad. Her family and friends are devastated and have requested privacy at this very difficult time," the singer's family said in a statement reported by the BBC and RTE.
Recognisable by her shaved head, O'Connor began her career singing on the streets of Dublin and soon rose to international fame.
She was a star from her 1987 debut album, The Lion and the Cobra, and became a sensation in 1990 with her cover of Prince's ballad Nothing Compares 2 U, a seething, shattering performance that topped charts from Europe to Australia and was heightened by a promotional video featuring the grey-eyed O'Connor in intense close-up.
The music video was subsequently viewed nearly 400 million times on YouTube.
Known as much for her outspoken views on religion, sex, feminism and war as for her music, she will be remembered in some quarters for ripping up a photo of Pope John Paul II during a television appearance on Saturday Night Live in 1992.
"Everyone wants a pop star, see?" she wrote in her 2021 memoir Rememberings. "But I am a protest singer. I just had stuff to get off my chest. I had no desire for fame."
O'Connor converted to Islam in 2018 and changed her name to Shuhada Sadaqat, though continued to perform under the name Sinéad O'Connor.
"Her music was loved around the world and her talent was unmatched and beyond compare," Irish Prime Minister Leo Varadkar posted on messaging platform X, formerly known as Twitter, sharing his condolences with "all who loved her music".
Musician Tim Burgess said she was "the true embodiment of a punk spirit".
"She did not compromise and that made her life more of a struggle. Hoping that she has found peace."
Irish Foreign Minister Michael Martin said "our hearts goes out to her children, her family, friends and all who knew and loved her".
O'Connor was born in the affluent Dublin suburb of Glenageary on December 8, 1966. She was sent to a reform school for girls but left in her mid-teens to focus on a career in music, after co-writing a song for Irish band In Tua Nua.
The band's drummer discovered her singing at his sister's wedding.
She moved to London in 1985 and after scrapping the initial tapes for her debut LP on the grounds that the production was too Celtic, she took the producer's seat herself and began rerecording the album, The Lion and the Cobra, which would go on to earn her a Grammy Award nomination.
However, it was track six on the follow-up album, I Do Not Want What I Haven't Got, that catapulted O'Connor to global fame.
Nothing Compares 2 U first appeared on a 1985 album for Prince's side project The Family, but he only regularly started performing the song live after O'Connor's haunting take made the song a number one hit in the UK and US.
The record earned O'Connor four more Grammy nominations and a win for best alternative music performance but she shunned the ceremony in protest at the "false and destructive materialistic values" of the music industry. (ABC)