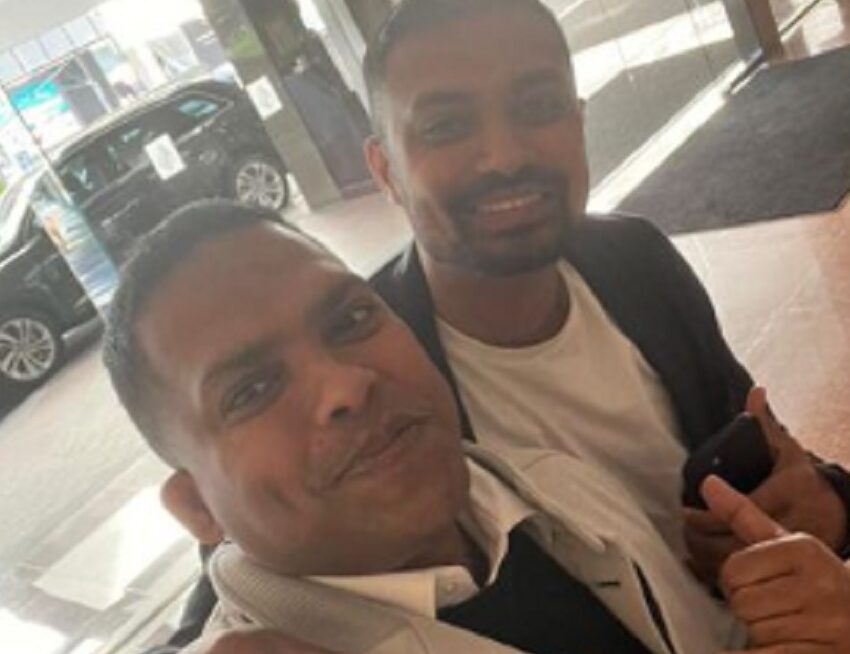 Tourism Minister Harun Fernando met rape accused Danushka Gunathilaka in Australia.
Fernando posted an image meeting with Gunathilaka in the presence of former captain Sanath Jayasuriya.
"Nice to see you brother," Fernando said in one post.
Fernando was in Australia to promote tourism in Sri Lanka.
Gunathilaka is facing one count of sexual intercourse without consent, after the public prosecutor withdrew three other charges earlier this year.
Police allege the 32-year-old batter met up with a 29-year-old woman at Sydney's Opera Bar after matching with her on Tinder in November 2022.
The pair then returned to her home in Sydney's eastern suburbs before Gunathilaka allegedly choked her and raped her without a condom.
Police allege the cricketer choked her for more than 20 seconds and at one point when she tried to remove his hand he squeezed tighter and "severely restricted her breathing".
Police said the woman "was fearing for her life and could not get away from the accused" during the incident.
Gunathilaka was arrested in the early hours of November 6 at Sydney's Hyatt Regency Hotel, shortly before he was scheduled to board a flight home with the rest of the Sri Lankan team.
He was later released on conditional bail. (Colombo Gazette)