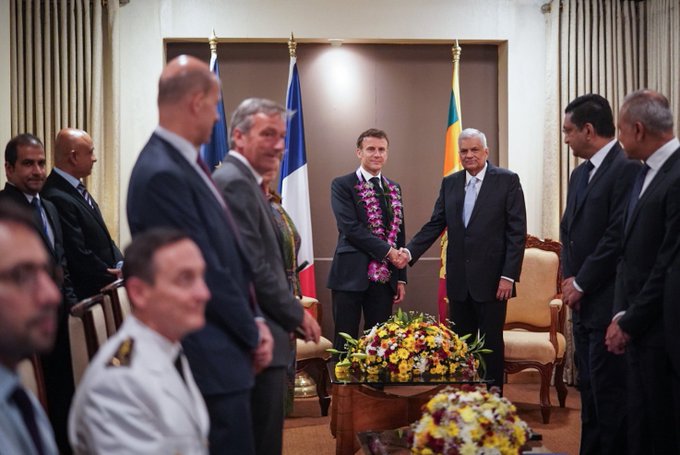 By Easwaran Rutnam
French President Emmanuel Macron hailed the relations between France and Sri Lanka during his brief but historic visit to the country yesterday (Friday).
Macron become the first French President to undertake a visit to Sri Lanka.
The French President had talks with President Ranil Wickremesinghe in Colombo focusing on a wide range of issues.
He later tweeted saying Sri Lanka and France share the same goal for an open, inclusive and prosperous Indo-Pacific.
He said that both leaders confirmed the strengthening of 75 years of diplomatic relations and looked forward to open a new era in their partnership.
The French President was accompanied by French Minister for Europe and Foreign Affairs Catherine Colonna and a high–level delegation comprising senior officials of the French Government. (Colombo Gazette)