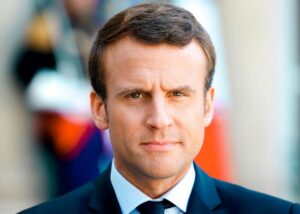 Emmanuel Macron will become the first French President to undertake a visit to Sri Lanka, when he arrives tomorrow (28 July 2023) following a trip to the South Pacific region.
This historic visit is the first ever by a French President to the country, the Sri Lanka Foreign Ministry said today.
Macron will meet President Ranil Wickremesinghe for talks in Colombo during his brief visit.
The official discussion between the two Heads of State will centre on strengthening bilateral relations in the 75thanniversary of diplomatic relations between France and Sri Lanka.
The discussion will also focus on an exchange of views on global, economic and political affairs.
The French President will be accompanied by French Minister for Europe and Foreign Affairs Catherine Colonna and a high–level delegation comprising senior officials of the French Government. (Colombo Gazette)