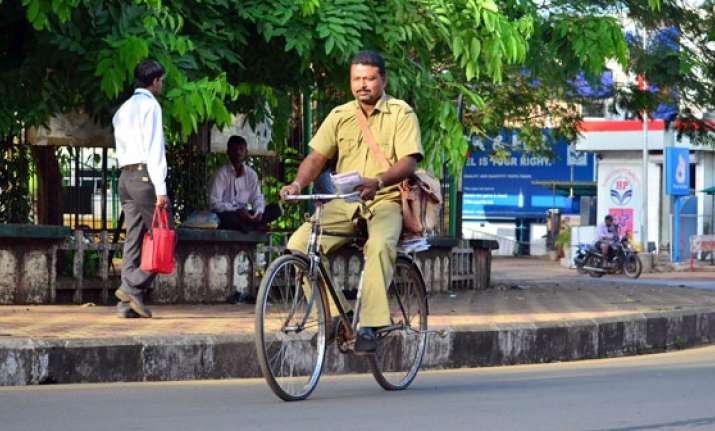 The postman in Sri Lanka will deliver letters by tuk tuk and not the traditional bicycles in the near future, as part of the modernization of the postal service.
During the modernization of postal service, 1000 three wheelers will be deployed all over the country replacing the traditional bicycles that were used in field for a long time.
"We also hope to provide an official uniform. By doing so, our ultimate goal is to create a strong postal service in the country," State Minister of Mass Media Shantha Bandara said.
He said that a new Postal Act will be presented to Parliament this year to expedite the modernization process of the Postal Department.
The modernization process is expected to be carried out as a joint public-private sector partnership at a cost of Rs.10 billion.
The State Minister also said that the Postal Department will not be privatized at any cost.
He expressed these views during a press conference themed 'Collective Path to a Stable Country' held at the Presidential Media Center (PMC) today.
The Minister said that the loss suffered by the Postal Department will be reduced by Rs.4000 million by the end of 2023. (Colombo Gazette)