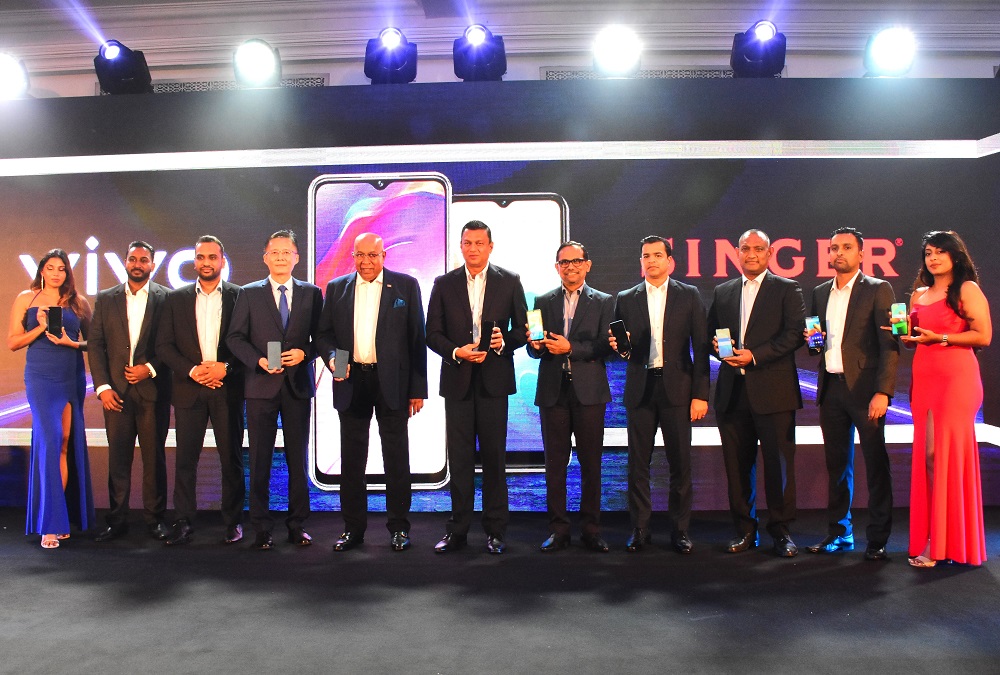 Singer Sri Lanka PLC is delighted to announce its partnership with vivo, a prominent global smartphone manufacturer, as their official National Distributor. This collaboration marks a significant step towards enhancing the smartphone landscape in Sri Lanka, providing consumers with access to innovative and high-quality vivo smartphones.
Speaking about the partnership, Mahesh Wijewardene, Chief Executive Officer, Singer Group of Companies said, "We are thrilled to collaborate with vivo, a brand that shares our passion for innovation and customer-centricity. Through this partnership, we aim to bring the latest technology and feature-rich smartphones that vivo offers to our customers in Sri Lanka."
vivo is celebrated worldwide for its groundbreaking technology and inventive features, and this partnership brings its impressive lineup of smartphones to the fingertips of Sri Lankan consumers.
Expressing his views, Kevin Jiang, CEO, vivo Sri Lanka, said, "We at vivo are committed to provide the advanced technology embedded in our product offering to the people of Sri Lanka. To make technology easily accessible and further strengthen vivo's foothold in the region we have partnered with Singer. This partnership is a testament to our shared vision and together we aim to ensure easy availability of vivo products and open new avenues across the island. We look forward to a successful and fruitful alliance with Singer for the benefit of our beloved consumers."
vivo have gained international acclaim for their sleek designs, powerful processors, high-quality cameras, and exceptional battery life. Offering a diverse range of features and specifications, the brand caters to the unique needs and preferences of every user. Equipped with AI-enhanced photography, in-display fingerprint scanners, and high-resolution displays, vivo smartphones epitomize the pinnacle of technological innovation.
Singer's extensive retail network, coupled with its reputation as the sole authorized distributor for numerous global brands in Sri Lanka, makes it the perfect match for vivo. As part of its commitment to customer satisfaction, Singer will also provide comprehensive customer support and dedicated after-sales services for vivo smartphones.