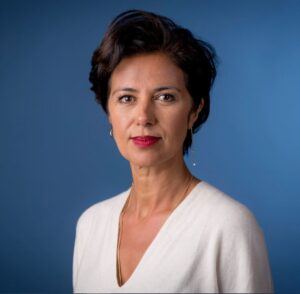 A Dutch cultural delegation led by Gunay Uslu, State Secretary for Culture and Media in the Netherlands will be visiting Sri Lanka from 27th to 31st August to sign the legal document transferring the ownership of cultural artifacts.
The State Secretary is making a special visit to Sri Lanka to sign the legal document transferring the ownership of the cultural artifacts that will be returned to Sri Lanka later this year.
The objects include the famous Lewke's canon, two Gold kastanes (ceremonial sword), Singalese knive, Silver kastane and two guns.
The visiting State Secretary is expected to meet with the senior officials of the Sri Lankan government to mark this historic moment. Legal transfer of ownership will be signed at the Ministry of Buddhasasana, Religious and Cultural Affairs of Sri Lanka on Monday 28th August 2023. The delegation will visit few places with religious and Dutch historic value in Sri Lanka.
There will also be a public lecture conducted by the State Secretary on 29th August at 4 pm at the Auditorium of the Department of National Archives of Sri Lanka. (Attendance on pre-registration only!)
While acknowledging both the tangible and intangible heritage of Dutch colonial times in Sri Lanka, the Netherlands is also critically looking at its own role in the history.
In 2021 the Dutch government approved the policy for the return of cultural heritage objects that are in the possession of the Dutch State. The indigenous populations of colonial territories were served an injustice through the involuntary loss of objects that formed part of their cultural heritage, says the Dutch government. Therefore Dutch government is keen to help rectify this historic injustice by returning cultural heritage objects to their country of origin and by strengthening international cooperation in this area.
In December 2022, the Government of the Kingdom of the Netherlands appointed an independent commission, the Advisory Committee on the Return of Cultural Objects from Colonial Context, chaired by Lilian Gonçalves-Ho Kang You, to assess and facilitate the return of colonial objects to their respective countries of origin.
At the request of Sri Lanka , this committee decided in July this year to advised to return 6 objects of cultural significance that were wrongfully brought to the Netherlands during the colonial period.
In 2021, researchers from both countries studied the provenance (background) of these objects extensively. In 1765, these items were taken as loot by Dutch from the Kandyan Kingdom during the siege of the Palace. The people of the Netherlands feel a moral obligation to return looted or otherwise wrongfully acquired objects to their rightful owners. Righting the wrongs of the past is needed to heal the historic wounds. The return process is expected to form the basis for further cooperation between the two countries and the cultural institutions concerned. The cooperation will mainly be focused on the exchange of technical expertise, knowledge sharing and education. (Colombo Gazette)