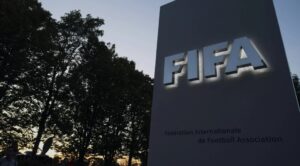 The Bureau of the FIFA Council has decided to lift the suspension that was imposed on the Football Federation of Sri Lanka (FFSL) in January 2023, which was brought into effect as a consequence of undue interference by a third party in accordance with article 14 paragraphs 1 i) and 3 of the FIFA Statutes.
The decision follows an extraordinary gazette issued by Sri Lanka's Ministry of Youth & Sports on 24 July 2023, confirming that:
the office-bearers would be elected for a four-year term;
the position of general secretary/CEO would be filled by appointment;
the elections of a new FFSL Executive Committee would take place based on the statutes adopted by the FFSL General Assembly on 22 September 2022;
and an interim three-person committee representing the FFSL administration had been designated to carry out the daily administrative and other required activities of the FFSL, as well as to assist with the elections of a new FFSL Executive Committee.
On 14 August 2023, the Extraordinary General Assembly of the FFSL adopted an electoral road map for elections to take place on 29 September 2023.
Additionally, the Bureau of the FIFA Council has extended the mandate of the Normalisation Committee for the Salvadoran Football Association, which was due to conclude on 29 August 2023, until 31 August 2024. (Colombo Gazette)