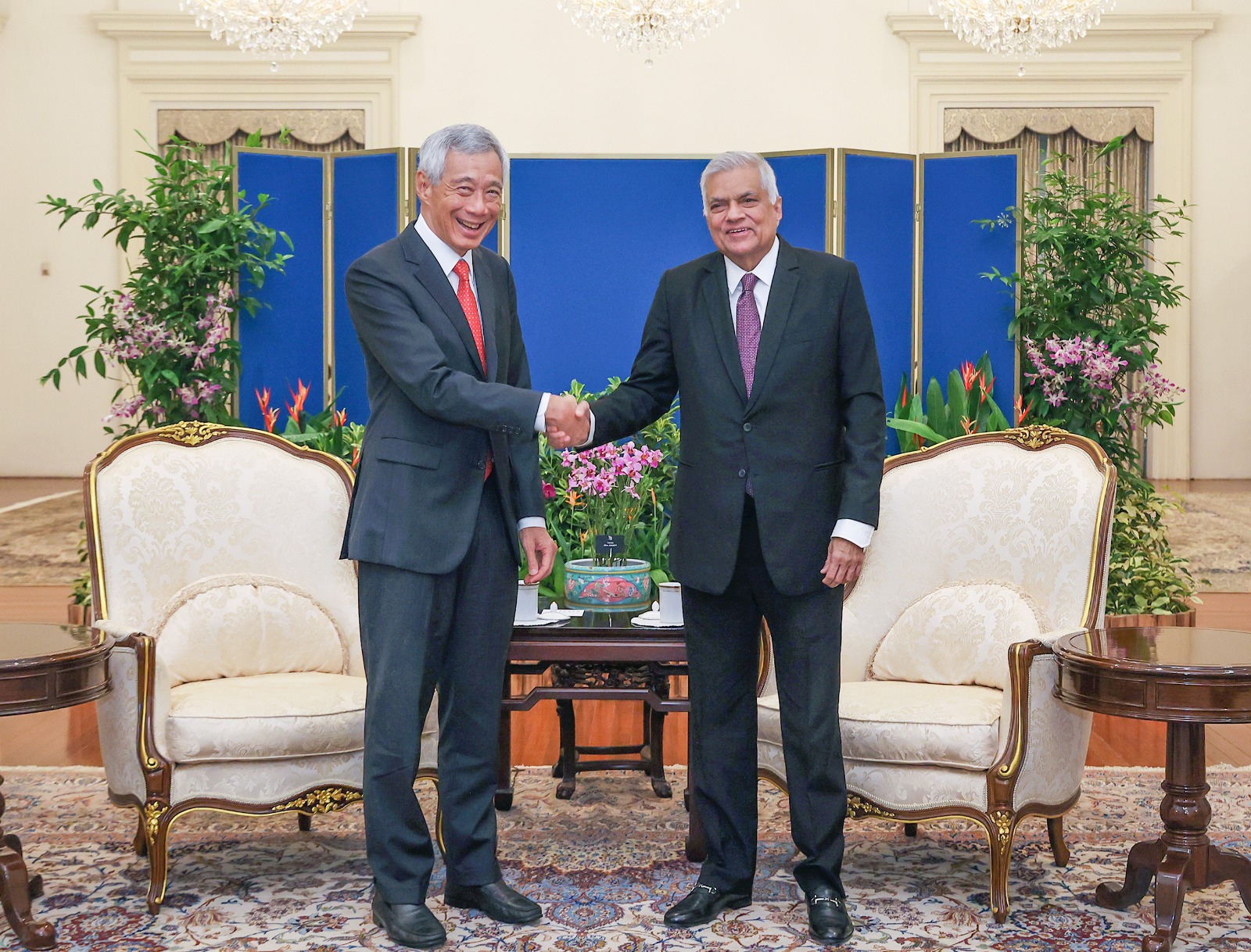 Singapore Prime Minister Lee Hsien Loong is keen to deepen ties with Sri Lanka.
The Prime Minister said that he had a productive discussion today with President Ranil Wickremesinghe.
"President Wickremesinghe's visit attests to the warm and growing relations between Singapore and Sri Lanka, which is underpinned by strong people-to-people ties. We had a comprehensive discussion on our broad-based bilateral cooperation, including ways to deepen ties between our countries in the areas of trade, food security and green energy. We also exchanged views on global developments. I look forward to working with President Wickremesinghe to strengthen our bilateral relations," Lee Hsien Loong said.
Meanwhile, the Sri Lankan President's Office said that following the meeting today a pivotal step was taken to solidify the partnership between the governments of Sri Lanka and Singapore.
A Memorandum of Understanding (MoU) was successfully inked, centring around the joint venture on carbon credits. This landmark collaboration falls under Article 6 of the Paris Agreement, a pivotal framework for global environmental stewardship.
The MoU was signed by Ms Sashikala Premawardhane, High Commissioner of Sri Lanka to Singapore and Beh Swan Gin, Permanent Secretary (Development), Ministry of Trade and Industry, in the presence of President Wickremesinghe and Prime Minister Lee.
Notable figures accompanying President Wickremesinghe included Chief-of-Staff and National Security Advisor Sagala Ratnayaka, Senior Advisor on Climate Change Ruwan Wijewardena, and Senior Advisor on Economic Stabilisation Dr. R.H. Samaratunga. (Colombo Gazette)