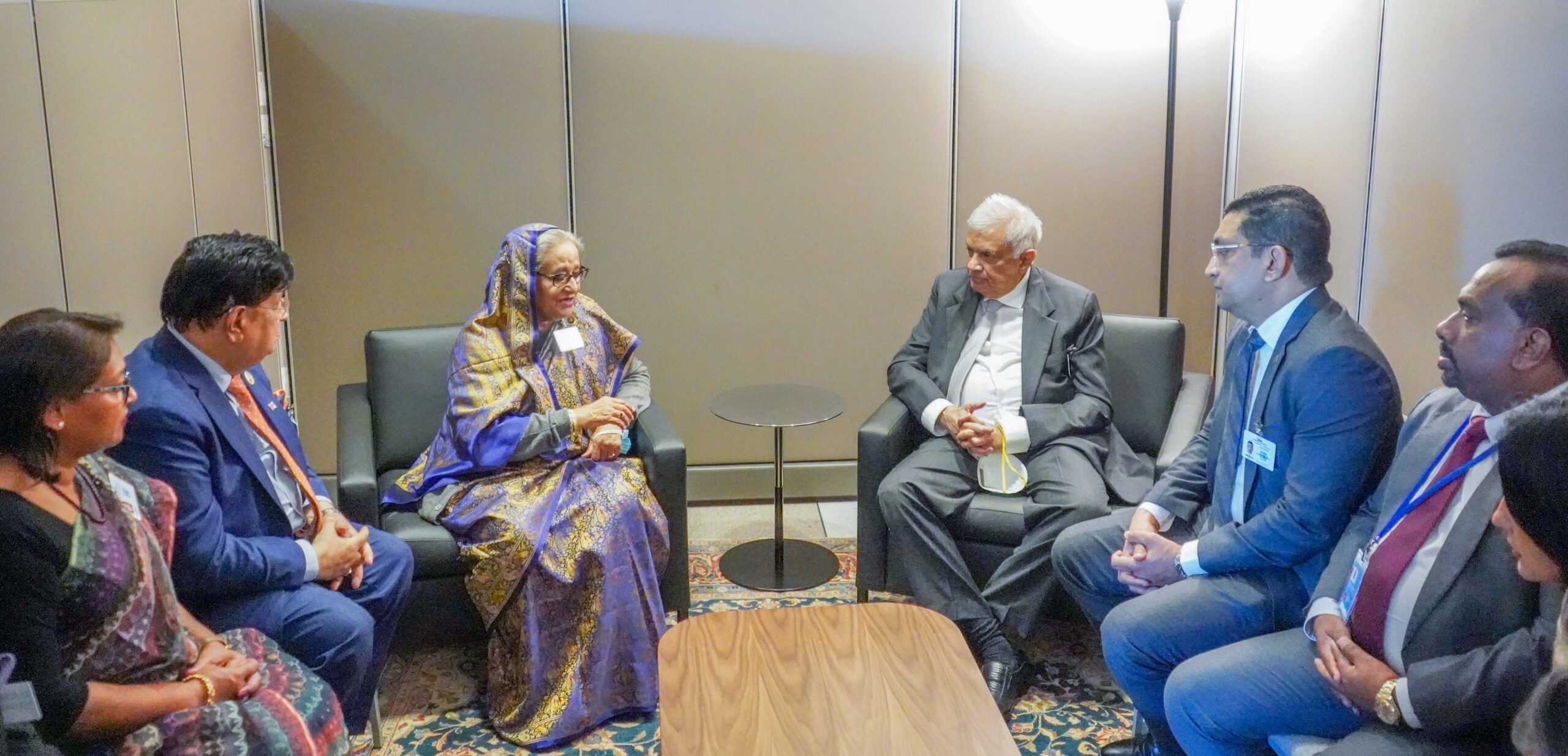 Bangladesh did not expect Sri Lanka to pay back the loan so fast, Bangladesh Prime Minister Sheikh Hasina said.
Hasina informed President Wickremesinghe that she was pleased with Sri Lanka's speedy recovery from the financial crisis.
Meanwhile, Wickremesinghe apologized to Hasina for not being able to visit Bangladesh in the past due to various commitments and circumstances.
He affirmed his desire to strengthen the ties between the two countries and proposed the possibility of visiting Bangladesh in November or December, aligning with the convenience of the Bangladeshi government.
Wickremesinghe held a fruitful meeting with the Prime Minister of Bangladesh in New York, the President's Office said. The meeting cantered on various aspects of bilateral relations and cooperation between the two South Asian nations.
During the discussions, President Wickremesinghe extended his heartfelt gratitude to Prime Minister Sheikh Hasina and the people of Bangladesh for their unwavering support and assistance to Sri Lanka during challenging times. He acknowledged the assistance received by Sri Lanka and expressed his profound appreciation for Bangladesh's generosity.
In a more personal exchange, Prime Minister Sheikh Hasina shared the tragic history of her family, recounting the devastating assassinations that had befallen her loved ones. The cordial conversation between the two leaders allowed for a deeper understanding of each other's experiences and aspirations. (Colombo Gazette)