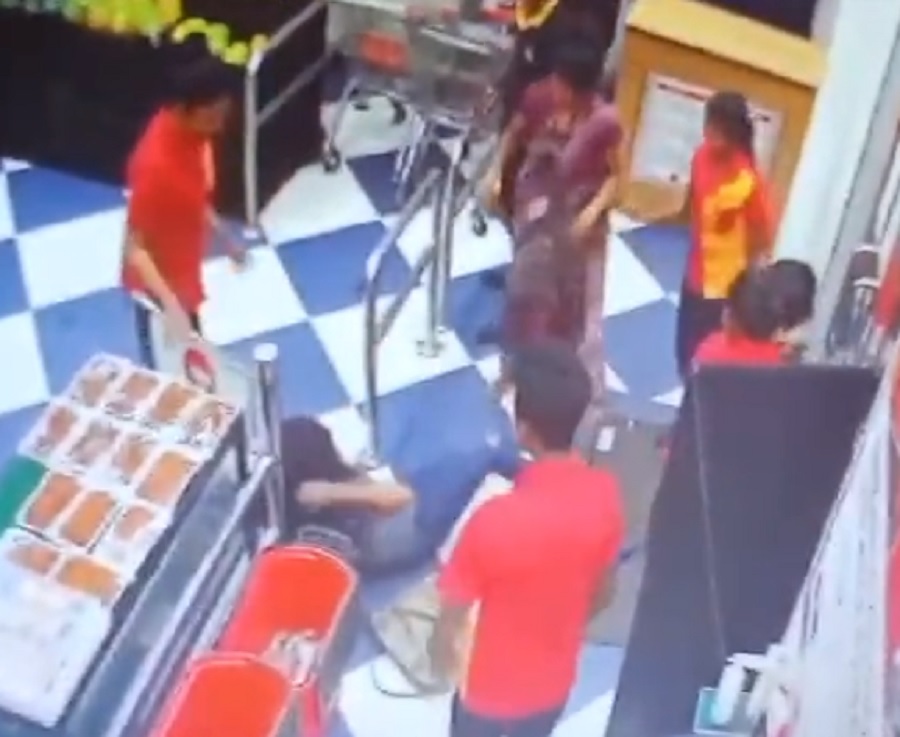 Cargills Food City has suspended the employees of one of its outlets who were seen on a CCTC video assaulting a customer.
Issuing a statement, Cargills said that they were shocked and ashamed over the behaviour of the staff who assaulted the customer.
In the CCTV footage, employees are seen speaking to a customer near the entrance of a Food City outlet and prevent her from leaving the premises.
A heated exchange seems to take place before the customer attempts to force her way out.
Female and male employees of the outlet are then seen assaulting the customer during which part of her clothing is also ripped off.
The customer is also seen assaulting both the male and female employees during the incident.
Cargills said that the behavior of the specific staff is in no way aligned with the values and processes instilled by the company.
The company said that it will investigate the incident and take stern action on those responsible. (Colombo Gazette)
Without proper training on how to handle situations, employees will continue to behave in this manner. At least Cargills has accepted that a mistake happened and action has been taken. But like in most countries it is important that staff are given comprehensive training pic.twitter.com/YQxPKmKRwt

— Easwaran Christian Rutnam (@easwaranrutnam) September 22, 2023