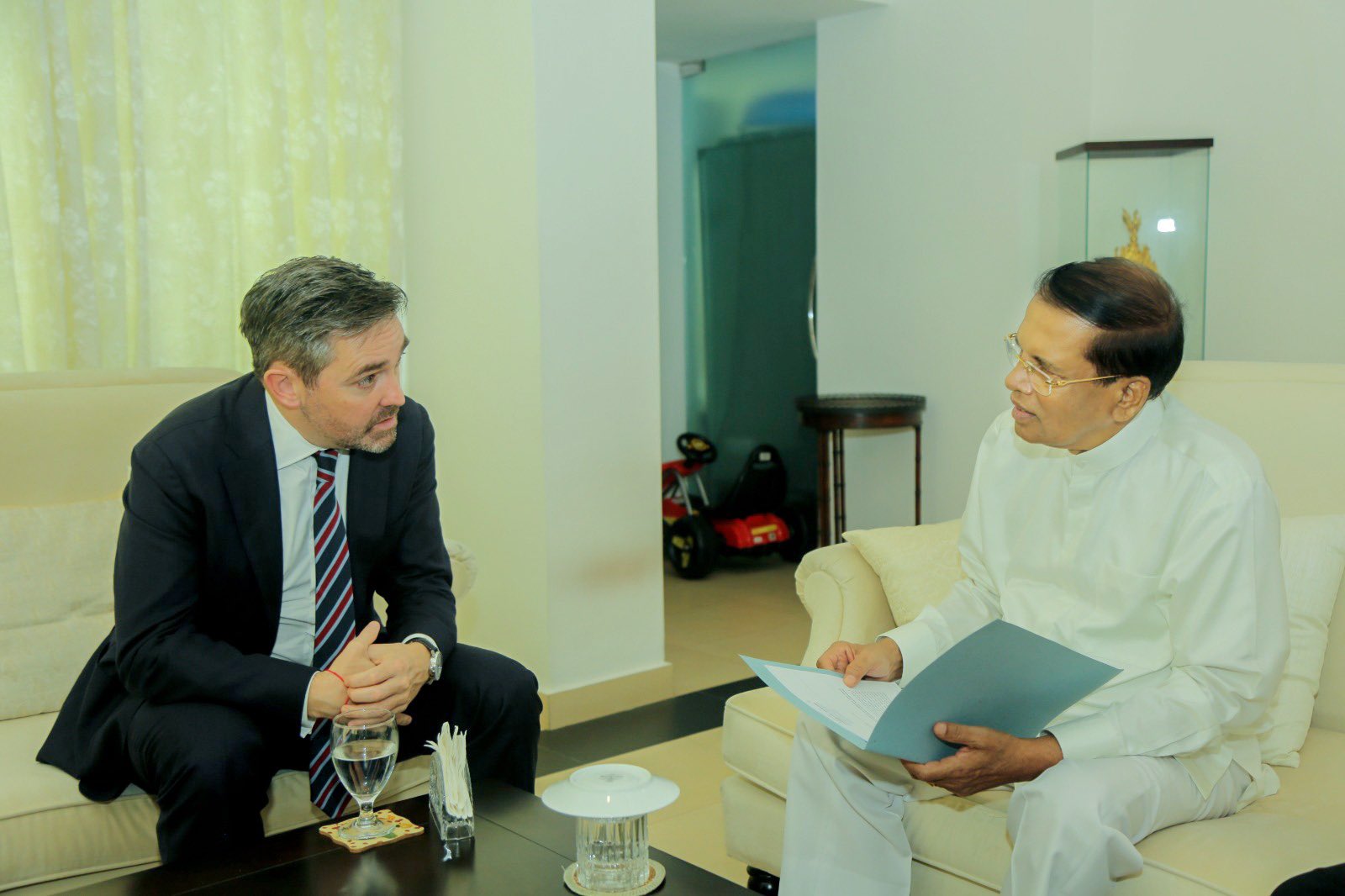 Former President Maithripala Sirisena told the United Nations (UN) today that he opposes an international investigation into the Easter Sunday attacks.
Sirisena told Parliament that he met the UN Resident Coordinator in Sri Lanka, Marc-André Franche today and expressed his views on the Easter Sunday attacks.
The former President said that what is required is technical assistance for Sri Lanka to investigate the attacks.
Sirisena also tweeted about his meeting with the UN Resident Coordinator.
"Met UN resident coordinator this morning and emphasised the requirement of an independent professional investigation to Easter Sunday bombings with required international technical assistance and observation of the UN," Sirisena tweeted.
Former Army Commander Sarath Fonseka told Parliament yesterday that Sirisena and former President Gotabaya Rajapaksa were responsible for the deadly 2019 Easter Sunday attacks.
Sirisena, however, rejected the allegations. (Colombo Gazette)