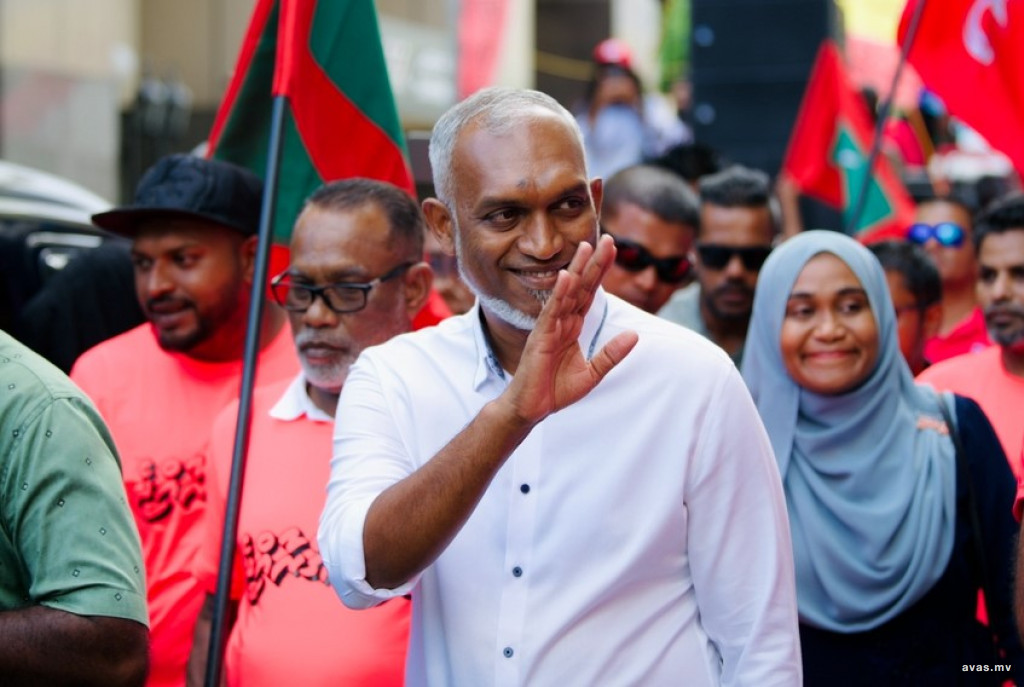 Dr. Mohamed Muizzu, the presidential candidate representing the Progressive Party of Maldives (PPM) and the People's National Congress (PNC), has secured victory in the Maldives' presidential election.
In the first round of the election held on September 9, Dr. Muizzu emerged as the leading contender against seven others with 46.06 percent of the vote, while incumbent President Ibrahim Mohamed Solih received the second-highest number of votes with 39 percent.
In the second round held today, Dr. Muizzu maintained his lead and ultimately secured victory with 53.8 percent of the vote, while President Solih received 46.2 percent.
Incumbent President Ibrahim Mohamed Solih acknowledged his defeat and extended his congratulations to President-Elect PPM-PNC's Dr. Mohamed Muizzu.
President Solih tweeted his congratulations to Dr. Muizzu. He also expressed his gratitude to those who voted for MDP and those who supported his campaign efforts.
Meanwhile, President-Elect Dr. Mohamed Muizzu has called on incumbent President Ibrahim Mohamed Solih to transfer PPM's incarcerated leader, former President Yameen, to house arrest.
Yameen is currently serving an 11-year jail sentence for money laundering and bribery, with the opposition maintaining his innocence.
In his first press conference as President-elect after winning the second round of the presidential election today, Dr. Muizzu made a sincere and humble request to President Solih, urging him to exercise his legal authority to transfer President Yameen to house arrest. Dr. Muizzu emphasized that such a move would be in the best interest of the country.
Upon securing the PPM-PNC presidential ticket, Dr. Muizzu had previously announced that, if elected to office, he would release President Yameen within the legal framework on the first day of assuming power. (Courtesy Avas)