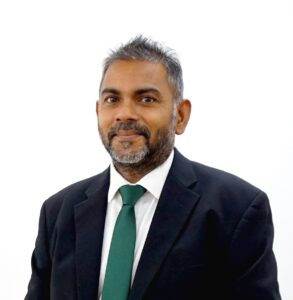 Dr. Ruchitha Perera was appointed as the Executive Director of The Family Planning Association of Sri Lanka (FPA) with effect from the 1st of October, 2023.
Announcing his appointment, Mrs. Aruni Marcelline, President of the FPA, said, "He brings valuable leadership experience, deep passion for Sexual and Reproductive Health and Rights (SRHR), and is hugely enthusiastic about leading the Association into our next chapter."
Dr. Perera takes over the reins from Mrs. Thushara Agus, who completed a successful 12-year stint. FPA winning the Best Member Association Award in 2019 is an outstanding achievement during her tenure.
A marketing veteran with over 30 years of experience in corporate management, education, business consulting and training, Dr. Perera specialises in financial sustainability and digital transformation. Currently serving as a Board Director of the Chartered Institute of Marketing, UK, he has provided leadership to several global organisations.
"I am deeply committed to realising the FPA vision for a country where everyone's reproductive health and rights are fulfilled, without any stigma or discrimination", Dr. Perera said.
Addressing SRH challenges requires a multi-faceted approach involving collaboration between diverse stakeholders, both locally and internationally. Strategies should focus on expanding access to services, reducing stigma, securing sustainable funding, advocating for policy changes and investing in healthcare workforce development."
This year, FPA commemorates 70 years of dedicated service and is excited about this next phase of leadership, looking to achieve greater impact in the sphere of SRHR.