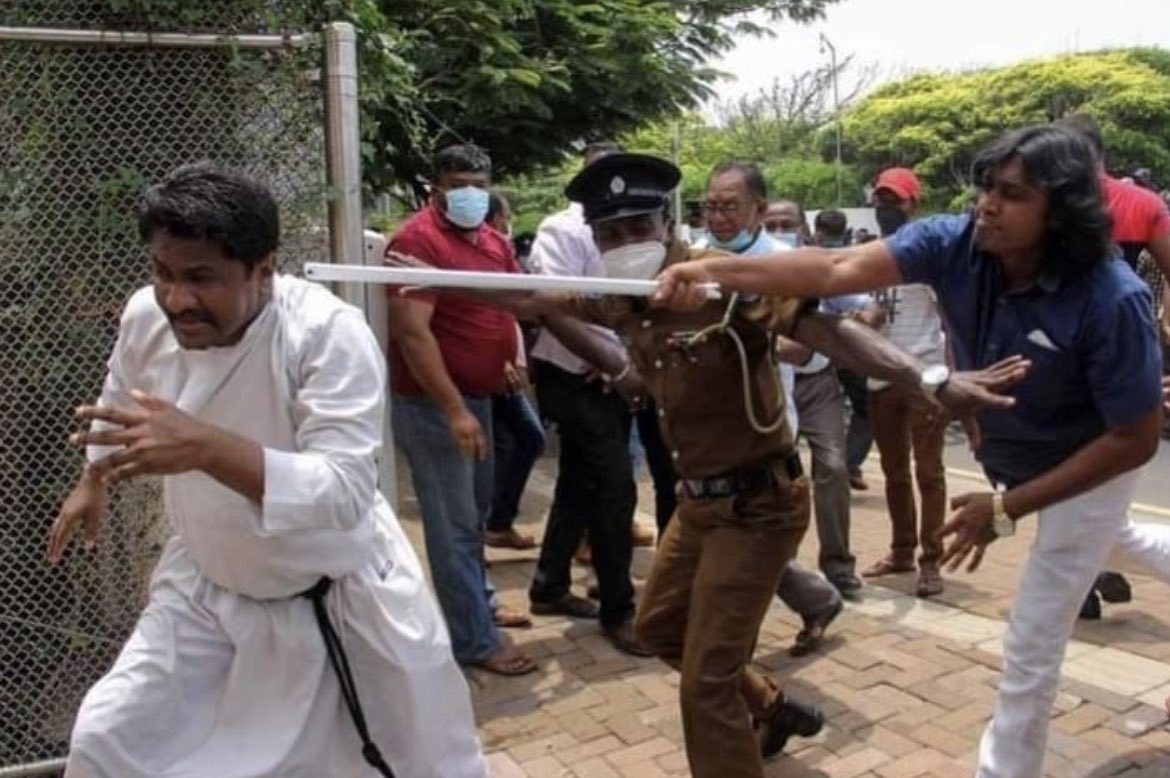 Two Christian priests were among those assaulted by supporters of the Sri Lanka Podujana Peramuna (SLPP) yesterday.
Reverend Father Andrew Devadasan and Father Niroshan were assaulted near Temple Trees.
The mob attacked peaceful demonstrators near Temple Trees and set fire to some tents before moving to Galle Face and attacking demonstrators at GotaGoGama.
Father Devadasan said in a message to parishioners and others that they attempted to avoid the conflict yet were attacked by the mob.
He said that they did not suffer any serious injuries but were assaulted on the head and abused in filth.
The two priests were admitted to hospital for treatment following the incident.
Reverend Father Andrew Devadasan is also the chaplain of St. Thomas' Prep school in Colombo. (Colombo Gazette)