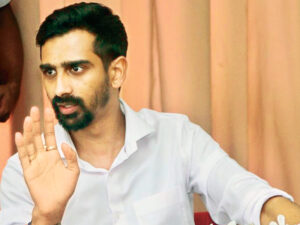 A virtual party leaders meeting has been proposed to address the current situation in Sri Lanka.
General Secretary of the Ceylon Workers' Congress, Jeevan Thondaman tweeted saying security is a grave concern, not only for Parliamentarians but also to the public.
"A virtual party leaders' meeting should be held without delay to address the situation before there is anymore harm or destruction," he said.
Tamil National Alliance (TNA) Parliamentarian M.A Sumanthiran responded to Thondaman's tweet saying it is a great call.
"I too support this. A virtual meeting must be held tomorrow at the same time as decided at the last meeting," Sumanthiran said.
The Speaker had postponed the party leaders meeting, which was to be held tomorrow. (Colombo Gazette)