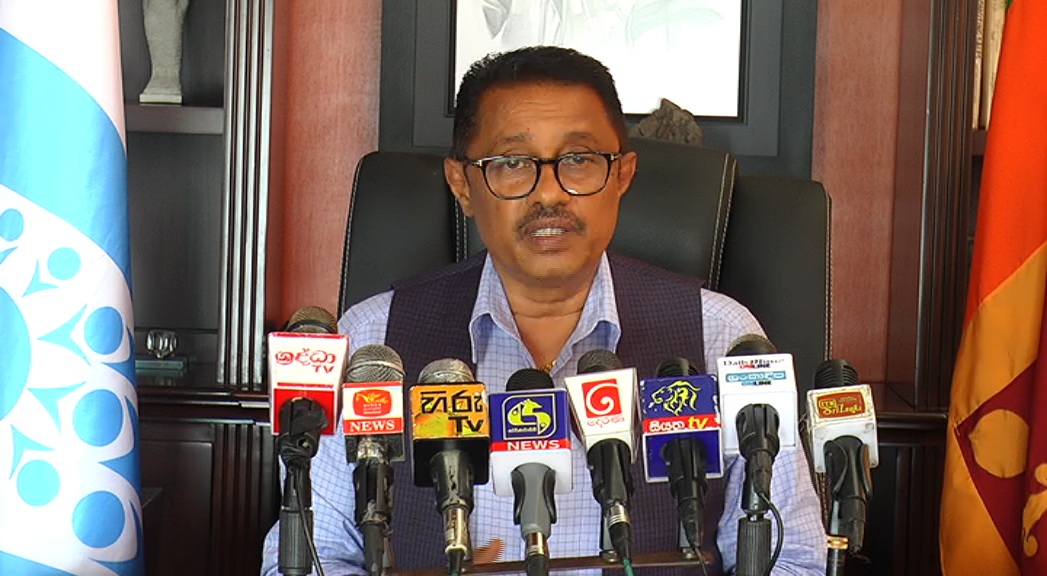 Former Chairman of the Public Utilities Commission of Sri Lanka (PUCSL) Janaka Ratnayaka says he is committed to protecting the rights of all consumers who are suffering due to various injustices.
Ratnayake has already indicated that there is a possibility he will contest at the next Presidential election.
Issuing a statement today, Ratnayake said that the reduction of the current electricity tariffs proves that the increase in February was based on wrong data.
He alleged that the data presented by the Ceylon Electricity Board for tariff revisions are incorrect and a proper investigation will prove the same.
"Last February, the Ceylon Electricity Board proposed to increase the tariffs by 66 percent. But at that time, the actual cost data revealed that a 30 percent tariff increase was sufficient. Therefore, I opposed the 66 percent tariff revision. We should have limited the rate increase to 30 percent at that time, in order to protect 5 million electricity consumers as well as minimize the negative impact on the economy. But due to political pressure, three members of the Commission approved the proposal presented by the CEB as it is. Today they themselves have admitted that the CEB data is wrong. That is why the CEB has decided to reduce the electricity tariffs by 14 percent instead of the proposed reduction of 3 percent. Because I was against the increase in fees, a vote was held in the Parliament and I was removed from my position," he said.
Ratnayake also commended the new Chairman and members of the Public Utilities Commission of Sri Lanka.
"Because the steps I took then to protect the independence of the Commission are being continued today by them. The Commission should be appreciated on the steps taken to protect the rights of the entire electricity consumers," he said.
Rathnayake also pointed out that energy poverty has increased due to the increase in unfair tariffs implemented in February.
"Nearly 0.5 million electricity consumers have reduced their electricity consumption to zero. When they get an unaffordable electricity bill, their response was to reduce consumption. Special attention should be paid to this customer group. Justice has been done to some extent in this year's tariff revision. The annual amount of electricity generated by hydropower is nearly 5000 gigawatt hours. A unit costs less than 5 rupees. Nearly 5 million low consumption domestic consumers consume less than 2000 gigawatt hours of electricity annually. Annual electricity consumption of 45,000 religious places is about 90 gigawatt hours. So, all these people can be supplied with electricity at a very low price. Also, a reasonable fee can be given to small and medium enterprises as well."
Rathnayake emphasized that he is committed to protecting the rights of not only electricity consumers but also all consumers who are suffering due to various injustices. (Colombo Gazette)