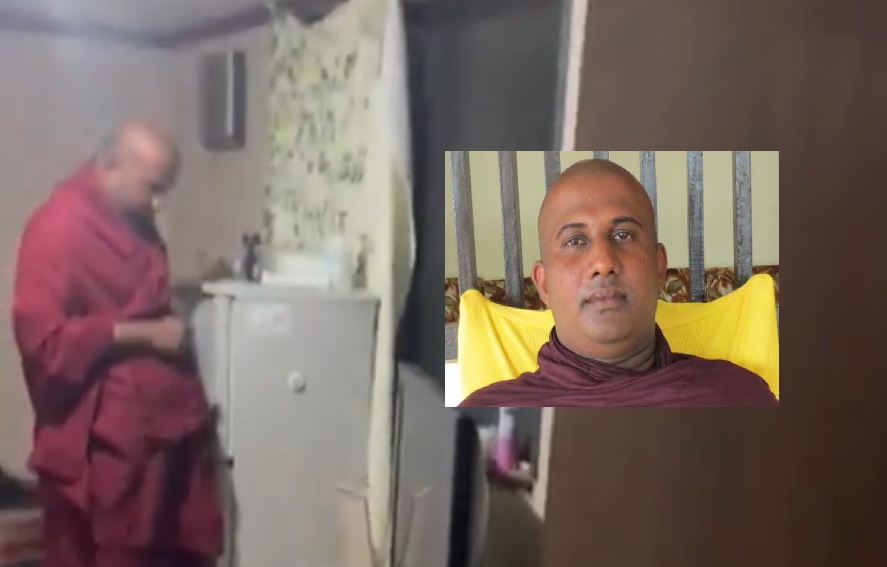 Former MP Ranjan Ramanayake has published a video allegedly showing Sinhala Ravaya monk Magalkanda Sudantha Thero being surrounded by a group of Sri Lankans in Japan after being accused of sexually abusing a youth.
In the video, a young man is seen being forced to come out of the room of the monk at a temple in Japan by a woman and at least two other men.
The Sri Lankan woman is heard saying she had lodged a complaint with the Police and demanded an explanation from the youth.
Another man is later heard verbally abusing the monk saying the youth is his sister's son.
The monk hardly responds to the questions raised by those present.
In his social media post Ramanayake says the monk who sent him to prison is facing the accusation.
On January 12, 2021, the Supreme Court sentenced Ramanayake to 04 years of rigorous imprisonment over a case filed against a derogatory comment he had made with regard to the judiciary, outside Temple Trees on August 21, 2017.
He was later handed a sentence of two years rigorous imprisonment suspended for a period of five years over another contempt of court case filed against him.
Ramanayake was released from the Welikada Prison in August last year after he was granted a conditional presidential pardon. (Colombo Gazette)