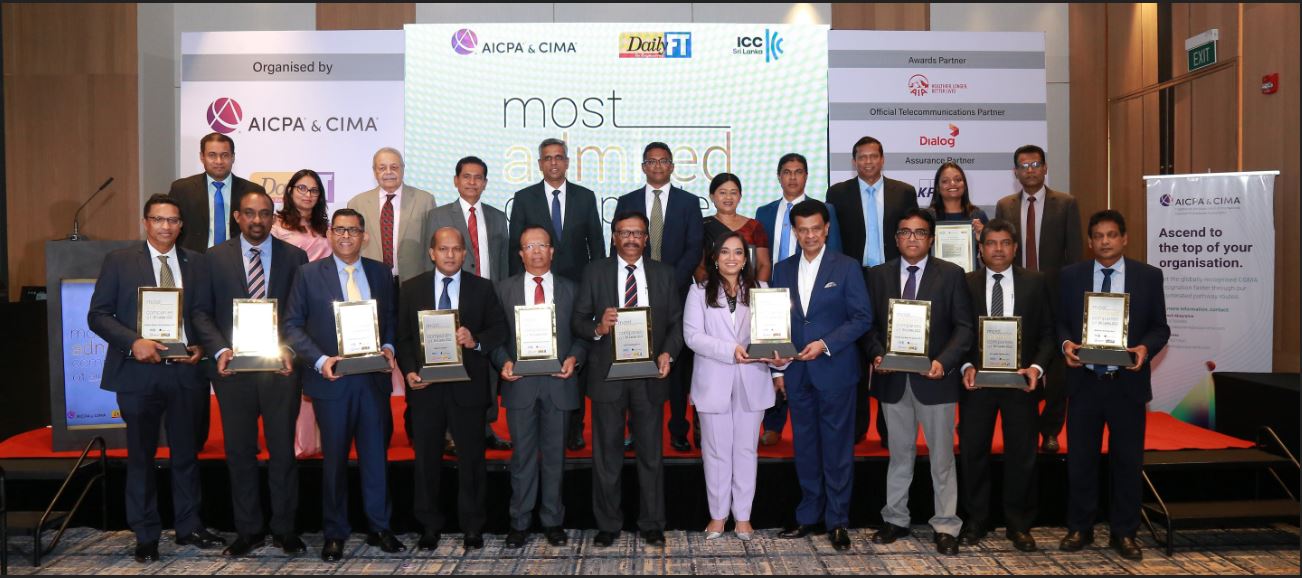 The highly anticipated annual event celebrating Sri Lanka's Most Admired Companies (MAC Awards) for 2022 took place recently, captivating an audience of distinguished corporate leaders and esteemed diplomats. The award ceremony, organized by ICC Sri Lanka, AICPA & CIMA and DailyFT unveiled and recognized the exceptional accomplishments of these top-ranking companies in the country.
The companies awarded were recognized, for their exceptional performance, innovation, and overall impact on the economy. The main criteria they were judged for were their financial performance, ability to practice environmentally sustainable governance and ethical business practices for their employees, customers, investors and the community.
The Top Ten Companies of 2022:
Aitken Spence PLC
Bank of Ceylon
CBL Investments Ltd.
Ceylinco Insurance Ltd.
Commercial Bank of Ceylon PLC
Dilmah Ceylon Tea Company PLC
Hatton National Bank PLC
LOLC Holdings PLC
National Savings Bank PLC
Sri Lanka Telecom PLC
The event also paid tribute to five honourable mentions for their commendable contributions to the business landscape:
DFCC Bank PLC
Global Rubber Industries Ltd.
NDB Bank PLC
People's Bank
Sampath Bank PLC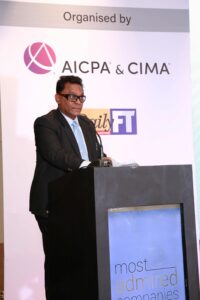 Shanil Fernando, Chairman of ICC Sri Lanka, said that "MAC awards were started by Dinesh Weerakkody the past ICC Chairman. ICC Sri Lanka, AICPA & CIMA and DailyFT are truly honoured to recognize and celebrate the remarkable achievements of 'The Most Admired Companies in Sri Lanka'. These organizations have not only demonstrated exceptional business acumen but have also shown their commitment to innovation, sustainability, and societal impact. Their contributions play a pivotal role in driving the nation's economic growth and shaping a brighter future for us all. The Most Admired Company Awards serve as a testament to their dedication and inspire others to strive for excellence."
The event was graced by Chief Guest Secretary to the President, Saman Ekanayake, and the keynote speech was delivered by Katsuki Kotaro, Deputy Head of Mission for Japan in Sri Lanka.
The evaluation process was meticulous, involving a Financial Evaluation undertaken by a team of highly qualified CIMA members (CGMAs). Subsequently, the KPMG team ratified the scores and selected the Top 20 organizations for the next round of assessments. The second phase included compelling presentations by the shortlisted companies to the panel of judges. This dynamic element of the competition witnessed the top management of these companies actively engaging with the judges, showcasing their vision and strategies.
The organizing bodies, ICC Sri Lanka and AICPA & CIMA seized the occasion to present their budget proposals for the 2024 National Budget to Mr. Ekanayake, further emphasising the alignment of these institutions with the nation's economic aspirations.
The MAC Awards is not just a celebration of business excellence but a testament to the innovation, dedication, and resilience that defines Sri Lanka's corporate landscape. As the spotlight shines on these remarkable companies, it also illuminates the path for future endeavours, inspiring others to reach similar heights of distinction.