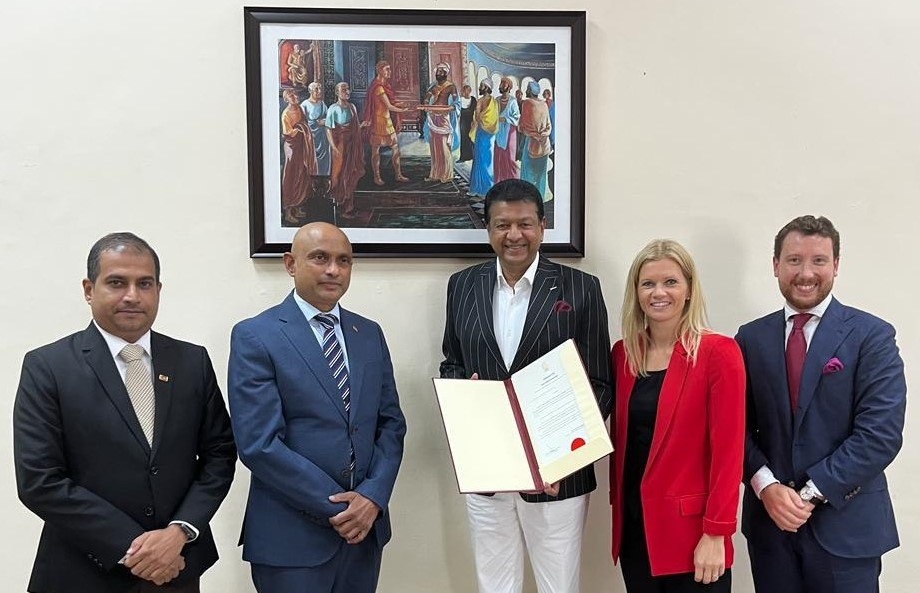 Norway has appointed Mano Sekaram as the Honorary Consul General to Sri Lanka.
Sekaram is an experienced and well-respected leader in the Sri Lankan IT industry and business community.
He is the founder and CEO of 99x, a digital product engineering company delivering services to European markets.
99x works closely with Norwegian partners and has been successful in bringing Sri Lanka and Norway closer together. With Mano in Colombo, we are confident that our presence in the country is in excellent hands.
"It is an honour and privilege to be able to support the continuation of the long-standing relationship between Norway and Sri Lanka. I look forward to working closely with the Norwegian counterparts in building trade and good relationships between our two countries," said Sekaram following his appointment.
The Norwegian Embassy in Colombo closed operations on 31st July 2023.
Since 1st August 2023, Norwegian Embassy in New Delhi took over responsibility for the relationship with Sri Lanka and the Maldives. (Colombo Gazette)